Bhaskar Pharmacy College creates an environment that opens up new worlds of opportunity. From the day of its inception the college is producing highly qualified human resources who are academically superior and ethically strong.

Bhaskar Pharmacy College is just 15 km from Mehdipatnam and is far from hustle, bustle of the city life and yet close enough for easy approach.

The college is recognised by AICTE & PCI,New Delhi and affiliated to the JNTUH. It offers 4 years B.Pharm course, 6 years Pharm. D course and 2 years M.Pharm course in Pharmaceutics & Pharmacology.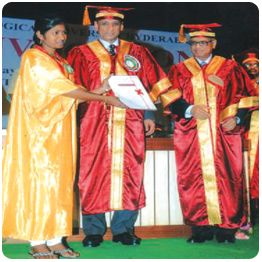 ------------Latest News--------


Curriculum

Mandatory Disclosure



NOT APPLIED FOR ACCREDITATION BY NBA